Tai Yi Furniture Enterprise Co., Ltd.--Wooden and metal-tube K/D furniture
---
Wooden and metal-tube K/D furniture
Established in 1994, Tai Yi Furniture Enterprise Co., Ltd. is a seasoned maker of metal-and-wood KD furniture, and has stayed competitive in the global market with quality products.
The company offers three major product lines, namely OA furniture, tables & chairs, and stands & racks, with each covering various items designed to meet market demand.
With a strong R & D team, the company can expertly develop molds for different patterns, sizes, and functions of our furniture products.
The company has marketed its products globally, mainly to the Unites States, Europe, the Middle East and Southeast Asia. Recently it has developed a multifunctional table that can serve both dining and conference uses. (JL)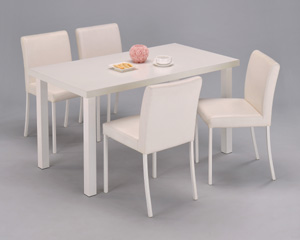 Tai Yi Furniture Enterprise Co., Ltd.
No. 427-1, Sanho Rd., Fengyuan Dist., Taichung City, Taiwan 420
Tel: 886-4-2560-1328
Tax: 886-4-2560-1438
E-mail: taiyilmy@ms75.hinet.net
Website: www.tyfurniture.com